Festival of Science & Religion
Thursday, May 31, 2018
The Festival of Science & Religion to bring "Writers, Thinkers, and Believers of Many Disciplines and Denominations" to Washington, D.C. on June 15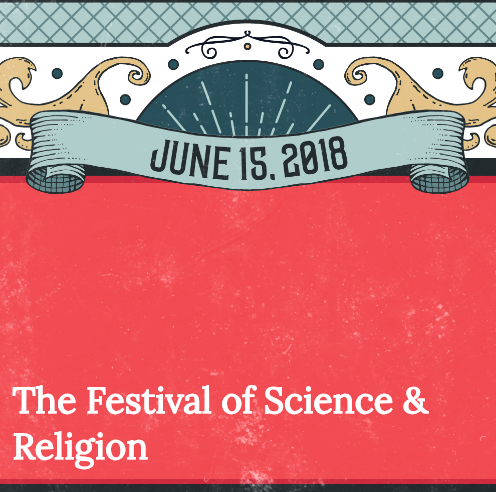 WASHINGTON – An Anglican priest hosting Death Cafes, a woman educated in chemistry by nuns along the Mexican border, and a Christian oncology nurse navigating death, science, and technology are among the thought and faith-provoking participants in the final event of a three-year guided exploration of how science and faith can reside in harmony in our ever-more fractured world.
They are all part of The Festival of Science & Religion, running on Friday, June 15, in Washington, D.C. at the Mansion on O Street (2020 O St NW). This is a free, public event in which eight fellows of the Think Write Publish Science & Religion project join other thought leaders to engage in the day-long (10 a.m. to 4:30 p.m.) exploration of what it means to navigate science and religion in our day-to-day lives.
Day of Free Interactive Events, Performances, Exhibits and Talks for the Public
Seeks to Demonstrate Harmonies Between Science and Religion
Culmination of Three-Year Public Engagement Initiative
More Info, Full Schedule, and Tickets: scienceandreligion.thinkwritepublish.org
This celebration of the ways that science and religion interact and harmonize to create more meaning, understanding, and purpose in our world is presented by Think Write Publish Science & Religion, a project of Arizona State University's Consortium for Science, Policy and Outcomes and the School for the Future of Innovation in Society, in collaboration with Creative Nonfiction and Issues in Science and Technology. TWP Science & Religion is made possible through a grant from the John Templeton Foundation.
Festival attendees will have the opportunity to explore compelling new stories and thought-provoking ideas presented by writers, thinkers, skeptics, and believers from various disciplines and denominations in a series of events that will challenge and inspire. They will also have opportunities to weigh in with their own perspectives and experiences.
"The goal of this entire project was to create true new stories that can get people to think of the ways that Science and Religion can work together in harmony," says Lee Gutkind, one of the leaders of the project. "This final public event is about sharing the insights of these thoughtful and engaging stories with a large general public."
###
Contact
Tim Colbert
tim@shiftcollaborative.com
201.284.9987 | 412.548.1842